Budget planning isn't one of the easiest things to do, mainly because we usually underestimate the costs of living and we think that we would be alright will less money than we actually need.
How Do You Budget Your Complete Education?
Budgeting is tricky to plan – on one hand, you don't want to miss a night out with your friends but on the other hand, you want to stick to your set goals. If you are close to finishing your graduate studies, you have probably learned a lot by now on how to minimize the spendings.
But don't think that you are the jack of all trades just yet. Things tend to get more complicated when postgraduate studies are at the table.
Good To Know: Graduate students usually get all of their funding from one source – a student loan. This makes the graduate student budget easier to maintain.
What About Postgraduates?
As a postgraduate, the funding will come from different sides – fundings, loans, grants, working a part-time job or the savings you have built up so far. Bottom line – postgraduate studies cost more. You are looking at $20.000 to $30.000 per year on average!
It doesn't have to be difficult – you need to find some time to plan your spending and start as early as possible. The ways you can achieve financial peace of mind will mainly depend on which phase are you at.
Have you just started your undergraduate studies but are already thinking about your postgrad?
Are you just finishing your undergraduate studies and you are starting to feel the pressure?
Or have you been already offered a grant or a load yet you know it won't be enough to make ends meet?
How This Guide Helps
Our extensive guide will give you all of the answers, regardless of which part of the road you're currently at.
Most Important Tip: Build Up Your Savings
The smartest thing you can do is start saving as much as you can, even when you start your undergraduate studies.
Why Should You Do It?
As an undergraduate, this might seem easier said than done. Everything seems more important than saving!  But in reality, having money behind you is what will allow you to keep moving forward without struggling financially. With the right graduate budget in place (and the right attitude!), you can build up your saving over time and remove the financial pressure when you get to your postgrad year.
But before you start saving, you need to learn how to live on a graduate student budget and how to plan it.
Facts You Need to Know
Check out these estimates from Michigan State University. It will give you a rough idea of how much a postgrad year can cost you.
We will break down the expenses one by one and we will explore the best ways in which you can bring them down as much as possible by setting your graduate student budget.
Start By Calculating Your Real Income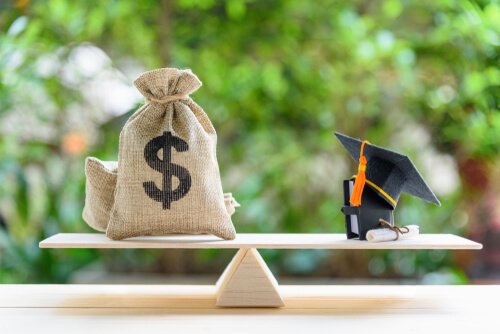 Before being able to estimate how much money you can be spending each month, you first need to know how much money you will have at disposal.
The obvious place to start is the funding or the loan you will receive.
From the total amount, take the tuition fees out.
The money you are left with need to go towards your living costs. Bear in mind that loans and fundings are given on an annual basis.
This means that you obviously need to spread the money from your loan or funding throughout the entire year.
The next thing to look at when doing your graduate student budget are your savings.
Pro Tip: When it comes to saving, it is important to remember that it is better to leave them intact if possible. Use your saving as a backup for emergency situations – in that way you will feel less stressed.
What Are The Expenses You Should Factor In?
If you have an existing student loan from your undergraduate studies, you need to start paying towards it as well, but we will go into that shortly.  Here are a few things you might want to consider:
Graduate students often take on a part-time job which they continue to do through their postgrad year.
You need to estimate the average you are going to be earning on the job in order to be able to plan ahead.
Even if your estimate is not 100% correct, it will give you an idea when developing your graduate student budget.
1.  Previous Student Loans To Consider
If you don't have one, then you are lucky.
The irrefutable fact is: 1 in 4 Americans have a student loan.
Things to Keep in Mind
Usually, student loans come with a 6 months grace period after you finish your studies.
In order to know for sure, check out the terms of your student loan. Some loans may not be paid off until you get a full-time job, yet that still doesn't mean that you will avoid the interest rate.
So if you have one, you will need to start paying for it soon.
If you are still not sure what you will be paying, use this student loan calculator to help you do the math.
Paying out your previous student loan can be the hardest thing to do while starting a postgrad year.
Pro Tip: If you are still doing your undergraduate studies, it is a smart idea to start paying it off gradually, regardless how small the amount you are paying in is.
Or You Can Try This: If you have a part-time job, start putting money towards you load. You will be able to avoid paying a high-interest rate and after all, the sooner you pay it all off, the better for you!
Good to Know: It is important to keep on top of the payments for your student loan since if you don't, not only you will be paying higher interest, but it will also reflect on your credit score.
2.  Tuition Fees
The tuition fees will obviously be the biggest burden on your budget. They are not the same everywhere- they depend on which university and which program you have chosen.
Good Thing to Keep in Mind: Make the right decision here – most universities offer full-time, part-time or distance learning courses.
3.  Living Expenses
Full-time studying and working might seem like a hard thing to do – after all, you don't want to miss out on all the fun that your friends are having. Yet it might be a bit hard to be able to pay all the bills while working only a few hours because you are a full-time student.
Is Full Time Studying Cheaper?
However, full-time studying is cheaper since you will be able to complete the course in a shorter period of time.
On the other hand, part-time studying will allow you to have more time to work and have fun. More importantly, you need to bear in mind that it will last longer and consequently cost more.
A Possible Solution
Distance learning might be the option for some, however, nothing can replace a university experience (even though you might hate it at given moments!).
Whichever option you choose, remember that the tuition fees are likely not be fixed since they have have been on a rise continuously in the last decade.
Keep in Mind
You need to plan your tuition fees on an annual basis. They are normally paid all at once, yet some universities might offer payment plans.
If you have enough fundings or saving, it is best to pay the annual tuition fee all at once. In that way, you are avoiding any possible interest you might be charged.
It might seem like a lot of money going out of your account at once, but at least you will not have to worry about it for a year.
4.  Housing Expenses
Finding a place to live as a student might be a challenging thing, especially because the accommodation can be quite expensive. The largest sum of money after your tuition fees will go towards this. 
Best Tip: The best option you can go for is look for accommodation on campus. Students' accommodation is affordable and it usually includes all bills.
How to Do It?  You need to determine the prices so you can plan your graduate student budget. Go online and check out the accommodation options on campus. You will be able to see the prices and find out if they include bills. If on-campus accommodation is not possible, look around and see what else is out there.
Good to Know: You also need to check what is the average cost of accommodation in your desired area.
Pro Tip: To cut down the costs, you can rent a room in a house share. The prices usually include bills like water, electricity and Internet, yet it is best to ask and make sure the case is such.
5.  Travel and Transportation Costs
If you manage to find accommodation on campus, then you will not have to worry about travel expenses. However, if you are staying off-campus, this is also a thing to consider for your graduate student budget.
Walking, obviously, is the preferred way of getting to places. If you are staying reasonably close to your place of studying, put on some comfy shoes on and enjoy the walk. Not only you will be saving money, but you will be also keeping yourself fit.
The second-best option is getting a bike. Bikes are a one-time investment and if you are okay with cycling, you just found yourself an affordable mean of transport.
If you are staying far from the campus and are not in the mood for cycling, then you need to look at the best options and include them in your budget. The cheapest option is to get a weekly or monthly ticket for the bus or the train. This is far cheaper than buying a single ticket for every journey.
Alternative Solutions
If you need to travel only a few times a week, it is worth checking out if there are options to pay for a number of journeys upfront.
Some companies offer lower priced tickets for 10 journeys which you can use over a certain period. If you are not going to travel every day, this is an option worth checking out.
However, if you travel to work as well, then the best idea is to get a monthly pass. In this way, you can travel to work, to campus and wherever else needed while maintaining a flat cost.
Driving a Car?
If you own a car and you will be driving to campus, you need to work out your expenses for fuel.
Here Is Our Pro Tip: A smart way to save on gas is by using GetUpside. It will find you the best prices on gas while also giving you 35% cash back.
Car Insurance Tips
Don't forget about your car insurance as well. That needs to be included in your budget.
Our Pro Tip: You can save money on insurance by registering for Metromile. It works on the principle pay by the mile, meaning that you will be paying as much as you are using the car.
See Also: For more ideas on how to minimize your spendings on car insurance, check out our detailed guide!
Scholarship Funding Tips For Your Postgraduate Year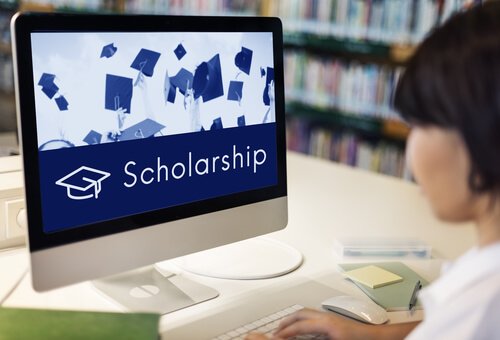 Funding is obviously the most important thing when you are getting ready to become a postgraduate. You will find yourself in a position when you need to readjust your habits completely and you might need financial help to get you on the right track.
Good to Know
Some universities offer scholarships for students who have completed their undergraduate studies with satisfiable results. If you have been a good student with high marks, it is a good idea to do your research and see if you are eligible for a scholarship. Even if the scholarship doesn't cover all of the tuition fees, it is still better than nothing!
Keep in Mind: Many of those scholarships are non-refundable, meaning that you will not have to worry about adding another loan on your back.
A Breakdown of Your Monthly Costs And How You Should Maximize Your Savings
Your student loan or grant should cover for the most expenses. There is a reason we said most.  As we mentioned, when it comes to your accommodation, the biggest chunk of money will go towards it, more often than not leaving you with only a bit of money you can use for other things.
That's why part-time jobs are a necessity for students. And with the costs of living continuously going up, a lot of students are even taking on full-time jobs while studying.
Did You Know? Over 76% of graduate students work over 30 hours a week. This is due to the fact that the majority of students don't receive financial support from their families while studying. On the contrary, nearly 20% of students have children who are relying on them for finances. Other students also need to support their families.
Working full-time and studying full-time might seem like too much to handle.
It depends how much you are willing to sacrifice – obviously, a full-time job will be better for your financial situation than a part-time job.
Part-time jobs might not pay the top dollar, but good planning can still get you a long way.
Here Are Your Calculations
Let's suppose that your postgrad student loan or grant is just enough to cover for your tuition fees, your housing and your transport.
You are working a part-time job which pays the minimum wage of $7.25. 20 hours x $7.25 = $145 per week
Important: You need to check if you will need to be paying tax on your income. Use the IRS guidelines to determine that.
In this example, let's suppose that you are not expected to pay tax on your income.
That means that you have $145 at disposal every week to cover for your existing expenses.
Let's break each of them down and find a few ways to save money on your postgrad studies.
Get a Hold Of Your Reading List
The earlier you manage to find out what books are on your reading list, the most time you will have to look for the cheaper option.
Good to Know: The truth is, books are expensive. But it doesn't mean that you always have to buy them in a mint condition.
Before spending any money, do your research online and see if you can find a PDF version.
If you can, then good job! Even if you are not a fan of reading on the computer or the tablet, printing the book out will be cheaper than buying a new one.
If you are out of luck and you can't find a free digital copy, go to websites like eBay and Amazon. You might be able to find a second-hand copy of the book you need at only a fraction of the price you would need to pay for a new one.
However, the best thing to do is to check the library. The majority of the books you will need for your classes should be available there.
Minimize Expenses for Food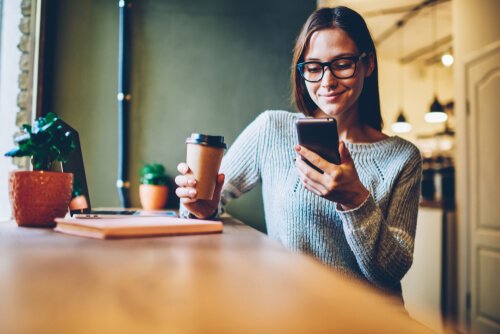 Fact: The average American spends $54 on average on food per week. This includes impulsive food shopping and buying those extra things that you end up throwing away. If you want to minimize your spendings on food, you need to strategize.
Here are a few things to consider when shopping for food:
Plan Your Meals
Most of us do their shopping on a weekly basis. Get a meal planner and each week before you go shopping devise your game plan. Not only will this save you money, but it will also keep you away from adding extra calories.
Don't Go Food Shopping When You Are Hungry
Sounds bizarre but it is actually true. Scientific studies have already confirmed that grocery shopping while hungry is a bad idea. Looking at those full isles in the supermarket will make you crave a lot of things – much more than you can actually eat. To avoid such situations, aim to go to the store after you have eaten.
Prepare Food and Drinks for Classes and Work
Sure, it is easier to just grab something on the go, but this habit is silently draining your graduate student budget.
Did You Know? The average American spends $14.40 each week on coffee in coffee shops.
$14.40 can get you a big jar of coffee and a reusable coffee cup which will last you much longer than a week. The same logic applies to food on the go. Instead of stepping into a supermarket and paying for a ready meal, spend 10 minutes each day to prepare your meals at home and save money.
Buy Discounted Products
When in the supermarket, look at your meal plan and see what the discount section has to offer. Let's suppose that today is Sunday. You were planning to cook chicken on Wednesday. At the moment, there is chicken which is close to its expiry date, therefore it is discounted. Why not move your meal plans around and cook chicken on Monday instead of Wednesday?
Pro Tip: If you are looking to buy cooked food, go to the supermarket after 6pm or very early in the morning. The majority of the cooked products will have a major discount on them.
Good to Know: Also, look for good food deals. Canned products, for example, have a long lifetime. If you spot a good offer at the supermarket, get bigger quantities and stock yourself up. You might even go over your planned budget for the week, but in the long run, you are saving money.
Benefit From Loyalty Programs
The majority of supermarkets have their loyalty programs which you can easily become a part of. You will be rewarded in credits, shopping points or discounts for your loyalty.
Use Shopping Rewards Apps
To knock off some extra dollars from your bill, use cash back apps which will give you a small portion of the money spent back.
Good to Know: One of those handy apps is SavingStar.
With SavingStar, you can get a rebate for the money you spent on groceries.
How Does It Work? The principle is simple: You link your store cards to the app and select rebates. When you go to the till you scan your store card and the savings are automatically added to your account. When you save over $20, you can withdraw the money to PayPal.
Pro Tip: Ibotta is another money-saving app that can make a difference to your graduate student budget. Ibotta works by verifying your qualifying purchases in-store and online. After the verification is over, you will receive a percentage of your shopping as cash bask. Once you have saved $20 or more, you can simply withdraw the money to your account.
See Also: Want to save even more? Check out our guide on saving money by using coupon apps!
So Where Are We Now?
Let's suppose that you have managed to bring your weekly shopping expenses down to $45 by using these tips. Now you have $100 left.
You can choose to save them all if you don't have any other expenses, or you can choose to give yourself an allowance.
If you have an existing student loan, you can start paying towards it.
If you decide to do so, it is good to pay in as much as you can, but also make sure that you have some money on the side for emergency situations.
Plan Your Allowance
Let's stick to the previous example where you have $100 left each week. Obviously, sometimes you will need new clothes or you are going out with your colleagues.
If you are planning to live on a graduate student budget without struggling, you need to limit your extra spendings. Of course, we are not saying you should always say "no" to a night out, but you also can't expect to be out every day and have money on the side.
Here Is a Good Tip: A good idea is to give yourself a weekly allowance. Let's say that out of those $100, you choose to save $80 and give yourself an allowance of $20.
This week, you might have nothing planned, so those $20 stay intact.
Next week, you add another $20 and now you have $40 allowance.
Some of your friends came over and you decided to get a takeaway. You pay $10 each.
Now, in your allowance, you have $30, but the money you have saved is still there in full.
If in a few months time, you manage to build up your allowance over $100, move the money together with your saving and start with your allowance from $0 again.
This is a useful hack which can help you manage your graduate student budget successfully.
Another Thing to Consider: Things You Buy Occasionally
When planning your graduate student budget, you also need to consider essentials that you need to buy every once in a while. Those are things such as shampoo, toothpaste, razors, even food items that last for a long time such as salt, sugar and flour. You need to decide where the money for such things is going to come out from. Is it going to be your allowance or the money for grocery shopping?
If it is hard to micro plan every detail, then do adjustments as you go.
If you have a lot of groceries to buy in the same week as you need to buy these occasional essentials, then use your allowance money.
But if you have a bit of a wiggle-room in your grocery allowance, then put these expenses there.
It is better for budgeting purposes to take the money out of your grocery allowance, yet that is not always possible.
Sometimes you would need to make such budget adjustments but make sure you are staying within the set limits.
A Couple of Smart Ways to Track Your Spendings
If you decide to just mentally do your budget calculations, chances are – you will mess things up somewhere along the line. Tracking what you are spending will help you to keep to your set limits and achieve your goals easier. There are several ways you can do that.
1.   Keep the Receipts
Receipts – those pieces of paper we all hate finding in our pockets. However, receipts are really handy for tracking how much you are spending. If you don't really want to have loads of receipts lying around your home, grab a notebook and write the costs down.
Pro Tip: You can establish a diary of spending but in order to do so, you need to bring all of the receipts at home instead of throwing them away. Note how much you have spent every day and at the end of the week do a total. Subtract the weekly total from your planned budget for the month and then split the amount between the remaining weeks of the month. Call this a monthly budget readjustment. Such budget readjustment is needed since some weeks you will need to spend more than others.
Good to Know: Let's say that on the first week of the month you had more things you needed to buy but you still want to stick within the set limits. To do so, you need to cut down on your spending in the following few weeks. Trying to make up for the extra money you spent in one week will be hard – you are already living on a graduate student budget so cutting it down too much will be difficult to pull off. Instead, even things out by setting a monthly budget and re-adjust slightly as you go. Or, if you are a kid of the digital era, then you might do things even simpler.
2.   Use an App to Track Your Spendings
If you are not a fan of manual budgeting, then you have the option to use the perks of technology.
Pro Tip: Check out PocketSmith for example. This budget-planning app can help you keep on top of your spendings and also give you projections 6 months in advance. While PocketSmith offers paid options, for starters the basic free option should be enough for you. 
See Also: For more ideas on how to track your payments, check out our guide on tracking expenses tricks that will help you with budgeting!
How to Make The Most Of Your Bucks on Your Postgrad Year
Set Realistic Goals
When doing your graduate student budget, you might get too enthusiastic. You might initially think that you are not going to go out at all, eat pot noodles the entire time and walk to campus every day. That might be the case for a week but after that, it will be incredibly hard to stick to your initial vow. After all, you need to enjoy a bit as well.
Good to Know:  The best way to stick to the budget is to pre-set your limits. For example, going out every night is clearly a very expensive decision for a student. Limit your nights out to one in a week or two. If you want to plan your budget more accurately, research the prices in the local pubs.
Pro Tip: On a night out, bring only enough money for one or two drinks. If you are out, it is easy to get carried away and end up not only with empty pockets but with a hangover as well!
Use Your Student Status
If there is one thing which is a great advantage of being a student, it is the fact that you can get student discounts at a lot of places. For example, gathering places around campus such as coffee shops, restaurants and pubs are likely to give discounts to students.A lot of clothes shops also give discounts to students – sometimes even up to 30%! Usually, all you need to do is show your student identification card and that's just enough to pay a lower price.
Give Yourself a Reward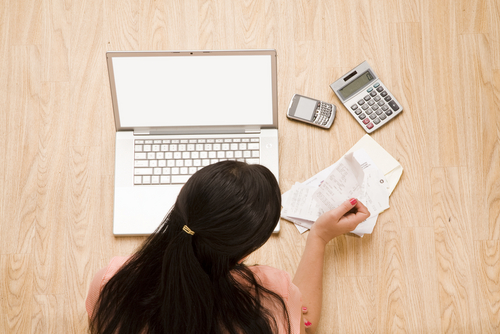 Budgeting is exhausting. Sometimes you deserve a reward. If you weren't being naughty and spending more than you should have, then every once in a while is good to give yourself a reward to keep motivated.
Is it the season of discounts and those jeans you really liked are 50% off? Go for it – you deserve a treat.Make sure you are not treating yourself a bit too much, though. We did say every once in a while!
Wrapping Up
Hopefully, our tips on how to successfully manage your finances for your postgrad year will help you out and make things less confusing.
Do you have any other tips you can share with us? Or if you have already been down this road, tell us how were you managing your budget!
Education comes at a cost but with proper planning, you will be able to rise on top of it like a pro!